BSO's free KS2 Schools Concerts are back with our 2023 concert all based around the theme of dance and dancing!
Designed with KS2 students in mind, the thrilling and interactive concerts will be presented by award-winning composer and conductor, James Redwood.  Explore the Orchestra: Dance, Dance, Dance! will showcase the orchestral families, while exploring brilliant examples of how musicians and composers have stretched the boundaries of music. As well as pieces from the world of ballet and some orchestral classics, all the music has been specially chosen to get you moving and James will lead students in his newly composed song.
The concert running time is approximately 1 hour 15 minutes. The concerts are free and this includes a CPD for teachers on Monday 27 March at The Spire, Poole. If the live concerts are shown as sold out; please click here to add your school to the waiting list.
The concert will also be streamed live for free on Wednesday 17 May at 1.30pm. Click on the link to book a digital ticket giving access to the stream. Details on how to log in and gain access will be sent.
Click on the link to view the online learning resources with video guides for James' participatory songs and body percussion pieces.
Works and composers
Johann Strauss II
The Blue Danube Waltz
Louise Farrenc
Symphony No.3 - scherzo vivace
James Redwood
I Wanna Dance!
Prokofiev
Dance of the Knights
James Redwood
Dance of the Night
Astor Piazzola
Libertango
Tchaikovsky
Dance of the Sugar Plum Fairy
Samuel Coleridge-Taylor
Valse Bohemienne
Dvořák
Slavonic Dance No.8
It's an unmissable opportunity for the children to see live classical music that they almost certainly would not choose, or be able to afford to see at any other time. I also hope it might begin a desire to learn to play an instrument.
With thanks to the Skyrme Hart Charitable Trust for supporting the BSO's programme of Schools' Concerts across the South West between 2023 and 2028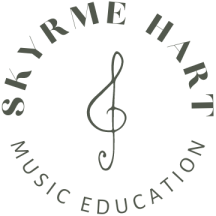 In addition, Explore the Orchestra: Dance, Dance, Dance! in Poole has been generously supported by
Sir Neville and Lady Simms