Is one of your New Year's resolutions this year to listen to or be involved in more live music? If you're based in the South West and would love to experience more music with your family and friends then you're in luck as we've got plenty coming up!
If you live in the Exeter area have you considered joining our Family Orchestra? From 15 January our Exeter Family Orchestra (Aubergines) will be running sessions every other Sunday until 12 March. Each session runs for 2 hours and is free to attend. The sessions are led by BSO Associate Musician Emma Welton and members shape the music themselves, exploring new ways to create sound. This is a really sociable way to make music and promotes shared experiences across generations while also providing a musical family for those living on their own.
Enjoy a beautiful evening of music from a Flute, Harp and Cello trio. These concerts provide the perfect way to get up close and personal to the music, in a friendly and relaxed atmosphere. We'll be in Portesham and Marnhull Village Halls with music from Dvorak and Debussy, Bach and Brahms, Grieg and  Grainger…come along!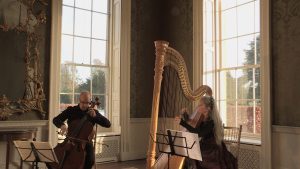 This lovely BSO Chamber concert at the Mowlem Theatre in Swanage will feature players from across the Orchestra playing music from Handel and Mendelssohn to the Beatles and Adele!  Presented by a BSO Associate Musician to guide audiences of all ages on a nautical musical journey…this is a perfect event for all the family!
We've got some amazing schools concerts coming up in Exeter and Portsmouth this January! These concerts are FREE for students to attend (schools just need to sign up via the webpage). Based on the theme of Midnight Magic, students will be taken on a magical journey exploring the night sky and the magical moon and stars. BSO Associate Musician James Redwood presents and there will a premiere of his participatory piece Cant' Get To Sleep. This is an invaluable experience and way for students to get really close to classical music first hand.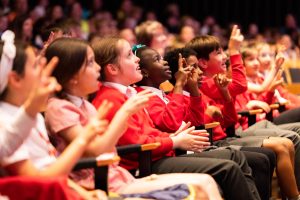 Join us for an exciting evening of music as we see the melding of two ground-breaking groups of performers; BSO Resound and RNS Moves. The evening will also see the world premiere of a new piece Falling by Kate Whitley. Kate Whitley is an award-winning composer and pianist who runs The Multi-Story Orchestra, an orchestra which performs in car parks around the UK!
Come along to Lighthouse Poole to hear our Artist-in-Residence horn player Felix Klieser perform a special recital. This will include a selection of beautiful works including Beethoven's Horn Sonata Op.17 and Glière's Four Pieces for Horn and Piano Op.35.  Felix is an amazing musician who was awarded the ECHO Classic prize in 2014 in the category best young artist and has published an autobiographical book about his fascinating life story
If you or your family are fans of Star Wars we have the perfect night for you! This concert will be a magnificent celebration of John William's timeless music from all of the Star Wars films from the original Episode IV: A New Hope in 1977 to the most recent The Rise of Skywalker. Come and listen to some of the best movie music ever written, all performed by the full forces of the BSO and conducted by Pete Harrison.
Coming up later in the year…
As we near the summer months we start to look forward to our outdoors concerts at Bournemouth's Meyrick Park in August. With a focus this year on Heroes & Superheroes from Marvel and DC Comics as well as an Abba Symphonic Spectacular  this is the perfect thing for all the family to relax and enjoy live symphonic music in the great outdoors!
To see our full Whats On list click here
Gallery