Are you interested in listening to more classical music? Would you like to explore the concert experience and hear music played by a full orchestra, but aren't sure where to start? We've created a guide to answer a few questions…
Some people can find the idea of classical music intimidating, especially if they haven't been surrounded by it from a young age or studied it at school. We want to challenge that!
There is so much to be gained from absorbing yourself in full symphonic music. Whether that's headspace, meditation, relaxation, to have your thoughts provoked or to access emotions that otherwise may remain uncovered.
Classical music can be a gateway to another world…
Have a read of a few of the concerts we've got coming up this autumn… (designed to be perfect for first time attendees!)
Smooth Classics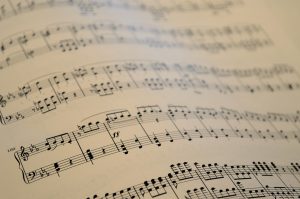 If you need an hour or two of mindfulness and relaxation this November, why not attend one of our Smooth Classics concerts in Poole, Portsmouth or Exeter? Perfect for easing you in to the winter months, these concerts are full of beloved classics such as Shostakovich's Romance from The Gadfly and Debussy's Clair de Lune. They're pieces that will probably sound familiar, even if you don't know why!
One Enchanted Evening
Or if you're in the mood for something a little more upbeat come along to The Rodgers & Hammerstein Concert at Bournemouth Pavilion for an evening full of music from some of the biggest hit musicals such as The King and I, Carousel, The Sound of Music, South Pacific and Oklahoma! The Orchestra will be joined by a quartet of fabulous singers from London's West End.
For cinema fans…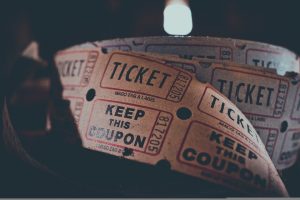 Classical music and cinema are so closely linked, with many film soundtracks comprised of classical music. Here's your chance to be swept away by the glory of the silver screen at Southampton's O2 Guildhall with music played by a full orchestra in our Silver Screen Showstoppers concert. From Singin' In The Rain to Somewhere Over the Rainbow and Chitty Chitty Bang Bang! We know as soon as you hear these familiar tunes you'll transported up and away…
Christmas with the BSO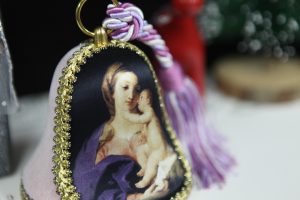 The festive season is a time when absorbing yourself in classical music can add a clarity and headspace to what can otherwise be a frantic period. We invite you to step out of the hustle and bustle and join us at Lighthouse, Poole for Handel's Messiah. This piece has become almost synonymous with Christmas itself, such is its popularity in Christmas programmes. It retells the story of Christ and is heaped full of beautiful arias which are sure to revive the spirits and lift the soul!
And then there is the simple beauty of Christmas Carols. Add an extra sparkle to your carol service this year by joining the Orchestra and Bournemouth Symphony Chorus for a selection of favourites including God Rest Ye Merry Gentlemen, Good King Wenceslas, O Come All Ye Faithful and Hark the Herald Angels Sing, and put those voices to the test!
That's just a flavour of what we've got coming up this autumn, there's much more to discover here. We'd love to see you at any of our concerts, whether you've been before or not…we can't wait to see you there!
Frequently Asked Questions
Are the concerts expensive?
Tickets start from as little as £6 for adults, depending on where you're sitting. We also have lots of concessions as follows:
Student Standby + BSO Kids for a Quid
£5 student standby ticket (available one hour before the concert).
Under 18s: £1 per ticket (for Wednesday night concerts in Poole. A 50% discount applies for other concerts)
Plus there are discounts for those on job seekers allowance, employment and support allowance, universal credit and personal assistants.
Special prices apply for wheelchair users and one personal assistant. Group booking discounts are also available. More booking info here or call us for details on 01202 669925.
Can I get a drink and snacks?
Yes! Our venues have bars where you can buy drinks and snacks to keep you fuelled up for the music…
What should I wear?
Whatever you like and feel most comfortable in; there's no set dress code.
Do I need to know about the music in advance?
No! We usually sell programmes with details about the music if you want to find out more on the day. Of course, you're free to do some research in advance, but sometimes it's good to come along without any preconceptions and see what you discover…