BSO Voices is the Orchestra's Southampton-based vibrant community choir. Throughout the pandemic they've been working together online and have released several inspiring recordings, which celebrate music through the joy of singing. Now back performing in person, they're looking for new members to join them this autumn. Doug Powell is volunteer Chorus Manager for the choir and ensures rehearsals run smoothly. We talked to him to find out a bit more…
How did you get involved with BSO Voices? Have you always sung in choirs?
I became involved with the choir following an advert and went along to the initial meeting in May 2015. We have been very fortunate to have Pete Harrison as our musical director and Teresa Barlow as his assistant and accompanist since then.
I started singing at school but didn't sing again until joining a barbershop chorus in Reading in 1983. Because of work and house moves, I transferred to a number of barbershop choruses and was singing with The Royal Harmonics based in Windsor in 2015 when the M3 was being converted to a "Smart Motorway". The journey time was becoming totally unpredictable, hence my move to join a Southampton-based choir and I have been singing with them ever since.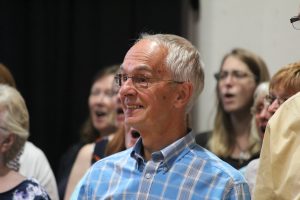 Can you talk us through the role of Chorus Manager?
I guess some jobs are what you make of them! My initial role was Stage Coordinator which involved working with the musical director to ensure that the choir was correctly placed on stage and liaising with other members of the organisation. I later took on an administration role looking after the weekly rehearsal register and then organised transport for the choir when we sang away from Southampton. On one occasion at rehearsal, someone referred to me as "Odd Job" which was probably a great title which amused me and the members present. I arrived at the following rehearsal wearing a bowler hat! So the role when we were forced to stop because of Covid, was very different from that in the early days since it involved working with people at the rehearsal location, places where the choir sings in concert and I was now working alongside a number of BSO professionals as well as Pete.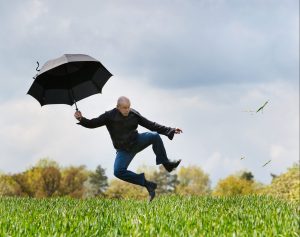 What is the best thing about being a part of BSO Voices, in your opinion?
Singing with the choir in concert and having Bournemouth Symphony Orchestra providing the music is such a great experience. Obviously much work has to be done both in rehearsal and at home in learning both words and notes as we sing without the music, but rehearsals are both fun and serious at the same time thanks to the ability of Pete and Teresa.
What would you say to anyone thinking about joining BSO Voices?
Come along to a rehearsal and sing with us. We are a very friendly organisation and welcome anyone who is prepared to put in some work to learn and wants to enjoy singing with a great choir. There are no auditions, you just need to want to sing!
Check out BSO Voices latest virtual performance below!
For more details of how to apply to be part of BSO Voices please see here ( N.B no auditions needed!)