BSO Voices, Bournemouth Symphony Orchestra's Southampton-based community choir, unites to bring joy and thanks to key workers across the South Coast. Hundreds of schoolchildren from across the South West contribute rainbow artworks to the film.
Singers missing the thrill of live performance united this week to sing Over the Rainbow, a song with particular significance as the nation celebrates its key workers.
The community choir, which brings together people from across the region, was set to perform the work in a concert of 'Silver Screen Showstoppers' at the O2 Guildhall, Southampton, alongside Bournemouth Symphony Orchestra, in early-April. The concert was cancelled, but the choir has continued to meet weekly with singers performing from home throughout the lockdown period.
As a special thank you to key workers across the South the choir decided to create a virtual performance of the iconic song from The Wizard of Oz, individually producing a video of them singing at home and sending it to the BSO to splice together.
Pete Harrison, Musical Director of BSO Voices, said, "BSO Voices exists to unite people through a love of singing and in these strange and introverted times it felt natural to join together, albeit physically distant, in song.  I hope that members will continue to find music a comfort as we meet online"
In addition a number of schools and groups with whom BSO Participate has worked through numerous workshops and projects were contacted to get involved too. The creative brief for the KS1 and KS2 aged children was to produce imaginative rainbow pictures to feature in the special music video — the response was incredible. In excess of 600 artworks arrived — in just a few days! — at Bournemouth Symphony Orchestra's office. The South West's young artists did not disappoint: rainbows were created on banners and posters, in chalk on pavements and walls, with balloons, pompoms, Lego and even on cakes! An incredible outpouring of support for the region's essential workers. There were too many to include on the original video in detail so the BSO decided to do another video to show off the many drawings.
BSO Voices is a vibrant community choir and is a part of the BSO family. The group of over 140 singers rehearses weekly in Southampton, giving at least three performances each year with the professional orchestra. Choir members do not audition or need to be able to read music, but instead have an open mind and be willing to celebrate music through the joy of singing.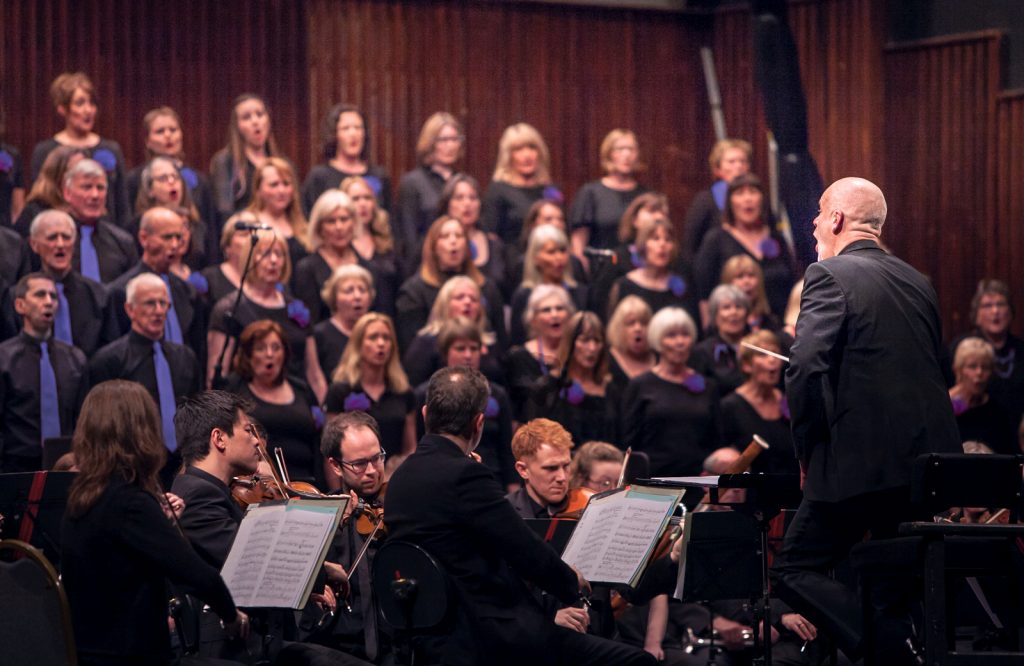 Contact Ben Jennings to register your interest in joining BSO Voices
Gallery