Are you or do you know a budding French horn player who would love to receive a free masterclass by internationally renowned horn player and Bournemouth Symphony Orchestra Artist in Residence, Felix Klieser?
For 4 emerging french horn players
Friday 23 September
12:30 – 2:30pm
Wiltshire Music Centre, BA15 1DZ
This is the perfect opportunity for young horn players to develop their technique and performance on a piece they are currently learning in front of a small audience on the stage of Wiltshire Music Centre.
We are inviting horn players who are grade 6 minimum and aged 11-25 to apply. The masterclass is completely free and a piano accompanist will be provided.
How to apply
Please fill out this booking form
Please send over a brief CV outlining previous experience of playing and ensemble work
Please send over either an audio or video recording (around 2 minutes) of you playing a piece of your choice. N.B. It doesn't have to be the full piece in the recording. Please name the piece, and please note that the recording does not require an accompanist.
Send these three things to Jess via email (jcraig@bsorchestra.co.uk) by Wednesday 14 September at 1:30pm. If you would like an informal chat about the masterclass or application process, please contact Jess Craig on jcraig@bsorchestra.co.uk or call 01202 644727.
After the deadline 4 successful horn players will be shortlisted who will receive the masterclass.
The masterclass is free to audience members.  Book your place here.
Felix and the BSO will be performing at Wiltshire Music Centre on the evening of Friday 23 September, please see more information here.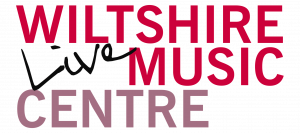 The BSO's Artist-in-Residence programme is generously supported by Terence and Annette O'Rourke
Gallery