On Thursday 25 July at 8:30am, on what was supposed to be the hottest day in the UK on record, I arrived at the BSO's home base in Poole and began loading the car with instruments: keyboards, tablas, trombones, glockenspiels, trumpets, a Cajon, and lots of hand percussion. Today was going to be a good day as I was preparing for our annual music workshop with children of the Chernobyl disaster.
Chernobyl Children's Life Line is an incredible charity that was designed to support children and their families from Belarus and Ukraine that have been affected by the terrible nuclear disaster in 1986. We work with the Wessex branch of the Chernobyl Children's Life Line (Wessex CCLL) who every year since 2007 have brought over a group of Chernobyl children to the UK for one month during the Summer.
The reason they do this trip every year is because studies show that bringing these children over for a month gives Chernobyl children up to 5 years of added life expectancy.
They spend their time exploring the UK by visiting the beach and attractions, doing activities with various companies and having fun in the sun with friends! As part of their month in the UK, the BSO does a one-off music workshop that I organise where they can get hands on with some musical instruments and write a song about their time in the UK to perform at their leavers concert before they go back home.
When I arrived at the venue I greeted Tammy, who was a music student at Cardiff University and wanted to gain some work experience so she helped out with the day and got stuck in! I also met Sam Mason, one of our BSO Associates who ran the day, and together we set up all the instruments. As everyone arrived, they were immediately drawn to the instruments, lured in by the unfamiliarity of them and wanting to make some noise! We welcomed everyone and swiftly got into a circle. We started by introducing ourselves to each other, shouting our names around the circle and creating a gesture to match with our names – it was a great icebreaker to get everyone warmed up. We then put rhythms and words onto our bodies and created some body percussion patterns, it was great how all the adults in the room got really involved with the whole workshop.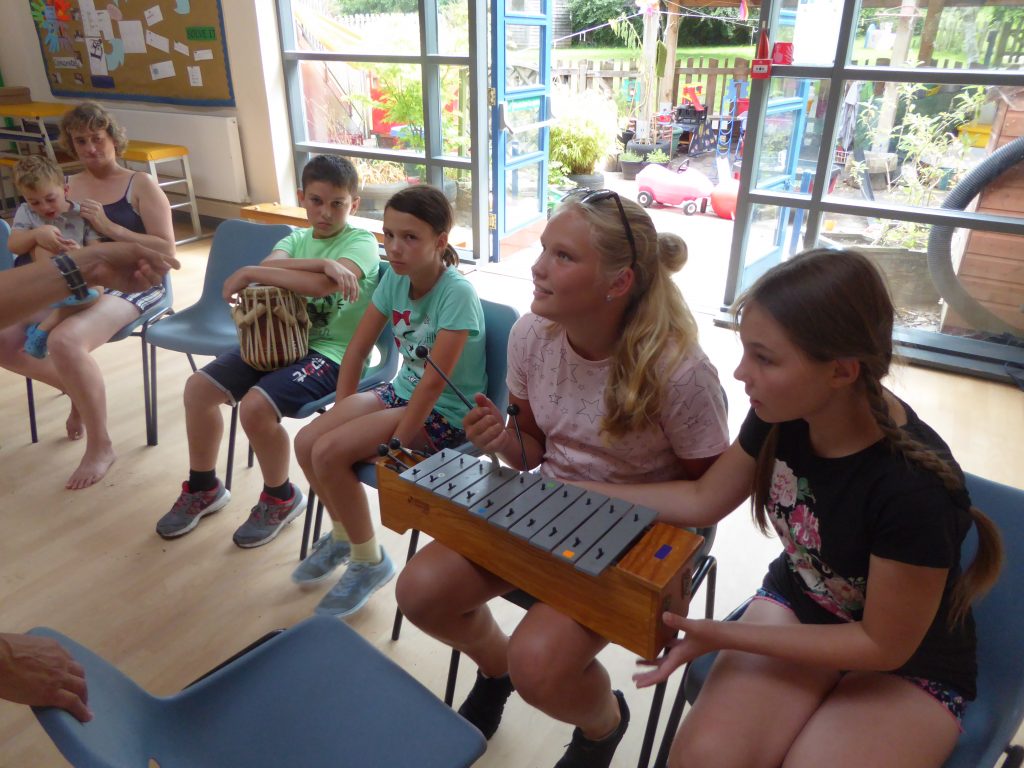 What I noticed throughout the whole day was how language wasn't a barrier. We had translators that had spent the whole time with the children but, despite Russian being spoken by all the children and English being spoken by all the adults, there were many times where we didn't need words to be translated.
Music can be so demonstrative and communicative without words, and this is what I loved about the day.
After a short break with squash, biscuits and a run around outside, we returned to the circle and got into small groups. We made our own patterns on body percussion based around what the children's favourite part of their week was. Some of the phrases that came up were: 'Wimborne Model Village', 'Fish and chips and mushy peas', 'Sand and sea' and 'Lush'. We put these on the instruments and each group created their little verse. Sam created a chorus around these verses:
"All these things, we have seen
Places, friends; Sand and sea
All these things, we have seen
Making memories"
We did a final performance of this and recorded it so they can remember for their leaver's concert. All the children got really into composing their own piece of music and coming up with brilliant ideas of how to work together in their little ensembles. None of the children were musicians and hadn't had music lessons yet all of them showed real potential and creativity. At the end, they came up to Sam, Tammy and me and gave us a hand-crafted gift which was really lovely. I still have my one from the previous year on my desk so I now have two to remind me of the lovely session with them.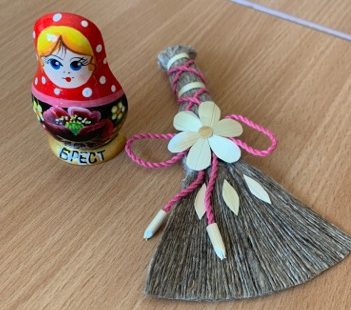 It was a great day and, especially after watching the HBO Chernobyl series on TV in the last few months, it had made me realise the severity and heart-breaking situation of the Chernobyl disaster and how it has affected people's lives year on year. I think the heightened awareness that has come about because of the series is really good for the world and if doing something like this helps a little bit then that is great! Thanks to Sam, John, Natalia and the rest of the wonderful team!
Jess Craig, BSO Participate Coordinator (Schools)
For more information about our work with children and young people, please visit our BSO Participate section.
Gallery