Presenting the most relaxing and most beautiful music in the world.
There is simply nothing better than hearing a live symphony orchestra, so why not make your way down to Lighthouse, Poole and let the BSO soothe away the stresses and strains of life in an evening featuring some of the most beautiful and relaxing symphonic music ever written. With music by Grieg, Bruch, Shostakovich, Debussy, Mendelssohn, Beethoven and many more.
Enjoy a performance of Mendelssohn's Nocturne from A Midsummer Night's Dream, performed by the BSO during lockdown last year.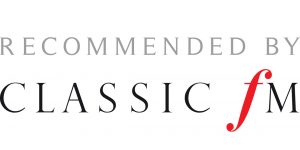 Works and composers
Grieg
Morning from Peer Gynt
Mendelssohn
Violin Concerto (andante)
Beethoven
Violin Romance No.2
Korngold
Mariettta's Lied
Shostakovich
Romance from The Gadfly
Bruch
Violin Concerto (adagio)
Massenet
Meditation from Thaïs
JS Bach
Concerto for 2 Violins in D minor (largo)