Brahms' concerto stands as one of the largest and most challenging works in the solo violin repertoire, demanding extraordinary skills from the soloist. Though never showy for its own sake, it encompasses tender lyricism, brilliant vigour, and numerous Hungarian folk rhythms that Brahms himself so loved. Schumann's Fourth Symphony is a sinuous and structurally taught work – four thematically connected movements, played without pause, enhancing the poetic flow of the solemn grandeur of the music before reaching its volatile and explosive ending.
We are delighted to commission a new work from Carmen Ho, BSO Librarian after her recent composing successes with the Royal Philharmonic Society and Toru Takemitsu Compositon Awards.
CLICK HERE to download a pdf of the concert programme
Pre-Concert Talk
Make the most of your concert by getting to know the music in more depth with our informative video about the pieces being performed.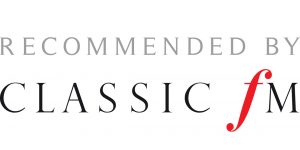 Works and composers
Ho
Unforged (world premiere)
Schumann
Symphony No.4 (Original Version)
Dedicated with thanks to our loyal members
Gallery