The BSO returns to Meyrick Park, Bournemouth for the BSO Proms in the Park in Summer 2020
Relaxed Family Picnic in the Park
Friday 31 July, 12-3pm
Book now
The BSO bring you an afternoon of family-friendly fun and music for all to enjoy, just bring a picnic and enjoy a variety of performances suitable for your youngest and oldest family members.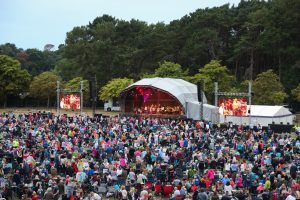 Classical Extravaganza
Friday 31 July, 8pm
Book now
Enjoy another summer evening in the company of the BSO and some of the best symphonic music ever written. Classics include Borodin's Polovtsian Dances, Mussorgsky's A Night on the Bare Mountain, Khachaturian's Adagio from Spartacus, John Williams' Superman March and other masterpieces by Johann Strauss, Rossini and Tchaikovsky. And, of course, the night concludes with a fantastic choreographed fireworks finale.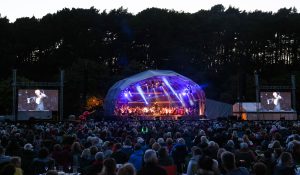 Symphonic Supergroups
Saturday 1 August, 7.30pm
Book now
The BSO has brought you ABBA, Queen, Disco and the 80s and new for 2020 is our latest spectacular show which features hits from some of the biggest Supergroups of all time from The Beatles and The Beach Boys to Bon Jovi and Blur, the Eagles to Elbow and 10cc to Take That. Plus songs by The Police, Oasis, The Rolling Stones and Pink Floyd to name just a few! Once again the evening is wrapped up with another spectacular "son et lumiere" laser and pyrotechnics show!